Privileged access management
Контроль привилегированных пользователей (PAM)
Системы контроля действий привилегированных пользователей, Privileged Access Management (PAM)
Выбор средств защиты
Поиск
Мнение

Описание и назначение
Контроль привилегированных пользователей, или Privileged Account Management (PAM) – это группа решений, предназначенных для осуществления мониторинга и контроля учетных записей сотрудников IT-подразделений, системных администраторов, сотрудников аутсорсинговых организаций, занимающихся администрированием инфраструктуры компании, управления аутентификацией и авторизацией указанных сотрудников, аудита выполняемых действий, контроля доступа и записи их сессий. Помимо аббревиатуры PAM для обозначения систем контроля привилегированных пользователей, встречаются другие наименования данного класса решений, например, Privileged User Management (PUM), Privileged Identity Management (PIM), Privileged Access Management (PAM), Privileged Password Management (PPM), Privileged Account Security (PAS).
Решения, позволяющие контролировать действия учетных записей сотрудников, имеющих расширенные права, относятся к группе систем управления учетными данными (IdM/IAM-системы). Требования по мониторингу действий, выполняемых от имени учетных записей с повышенными привилегиями, возникли в связи с потребностью многих организаций передавать некоторые задачи администрирования и обслуживания инфраструктуры в руки сторонних организаций. Передача критичных ресурсов на IT-аутсорсинг подразумевает под собой серьезные риски. PAM-системы подразумевают под собой наличие следующих функций:
Централизованное управление учетными записями с расширенными возможностями;
Аудит действий привилегированных сотрудников;
Управление настройками парольной защиты;
Контроль доступа сотрудников к административным ресурсам;
Управление процессом аутентификации и авторизации;
Запись сессии, запущенной из-под учетной записи из списка привилегированных.
В зависимости от выполняемых функций, системы контроля пользователей с расширенными возможностями делятся на четыре категории:
решения, позволяющие управлять паролями сотрудников и осуществлять контроль доступа к общим учетным записям (SAPM);
решения, позволяющие управлять сессиями привилегированных пользователей к системам организации используя единую точку входа или Single Sign-On (PSM). При этом они позволяют осуществлять мониторинг, записывать и хранить информацию о действиях пользователей в рамках привилегированной сессии;
решения, позволяющие анализировать команды, которые использует администратор системы, а также выполнять их фильтрацию (SPM);
решения, позволяющие производить контроль встроенных или служебных учетных записей, которые используются различными приложениями и сервисами для выполнения собственных функций (AAPM).
Указанные функции позволяют решать такие бизнес-задачи, как увеличение эффективности работы сотрудников с привилегированными учетными записями, сокращение издержек на нелояльный персонал, предотвращение утечек конфиденциальных данных.
По своей архитектуре PAM-системы могут быть выполнены как в виде программных, так и программно-аппаратных решений. Более того, по организации PAM-системы могут быть:
Локальные, требующие высоких капитальных затрат и операционных расходов.
Облачные, которые позволяют сокращать затраты за счет отсутствия необходимости организации и поддержки инфраструктуры.
Гибридные.
Учитывая современные тенденции развития технологий и использования мобильных устройств для работы с конфиденциальной информацией или администрирования систем, решения по контролю привилегированных пользователей не могут стоять на месте и им приходится совершенствоваться день ото дня. При этом возникают такие сложности, как:
охват всех существующих каналов администрирования систем;
оперативное распознавание несанкционированных действий сотрудников;
однозначная идентификация пользователей, совершающих несанкционированные действия;
накопление доказательной базы поведения привилегированных пользователей.
The Secret Security Wiki
Privileged Access Management (PAM)
Privileged Access Management (PAM) refers to a class of solutions that help secure, control, manage and monitor privileged access to critical assets.
To achieve these goals, PAM solutions typically take the credentials of privileged accounts – i.e. the admin accounts – and put them inside a secure repository (a vault) isolating the use of privileged accounts to reduce the risk of those credentials being stolen. Once inside the repository, system administrators need to go through the PAM system to access their credentials, at which point they are authenticated and their access is logged. When a credential is checked back in, it is reset to ensure administrators have to go through the PAM system next time they want to use the credential.
By centralizing privileged credentials in one place, PAM systems can ensure a high level of security for them, control who is accessing them, log all accesses and monitor for any suspicious activity.
Privileged Access Management by Gartner has the following subcategories:
Shared access password manager (SAPM)
Superuser password manager (SUPM)
Privileged session manager (PSM)
Application access password manager (AAPM)
PAM password vaults (SAPM) provides an extra layer of control over admins and password policies, as well as monitoring trails of privileged access to critical systems .
Passwords can follow a veraity of password policies and can even be disposable. Session brokers, or PSMs, take PAM to another level , ensuring that administrators never see the passwords, their hardened proxy servers such as jump servers also monitor active sessions, and enable reviewers to stop admin sessions if they see something wrong. Similarly, AAPMs can release credentials just-in-time for application-to-application communication, and even modify startup scripts to replace hard-coded passwords with API calls to the password vault.
CyberArk, a market leader in the field of Privileged Account Management states that they are 7 types PAM accounts in an enterprise:
Emergency accounts : Provide users with admin access to secure systems in the case of an emergency. Access to these accounts requires IT management approval for security reasons, it is usually a manual process that lacks any security measures.
Local Administrative Accounts : Are shared accounts which provide admin access to the local host or session only. These local accounts routinely used by the IT staff for maintenance on workstations purposes and also servers, network devices, servers mainframes and other internal systems. It has been proven in the past that IT professionals tent to reuse passwords across an organization for ease of use. This shared password is sometime used across thousands of servers and services and is a target that advanced persistent threats are known to exploit.
Application Accounts : These accounts are used by applications to access databases, run cron jobs or scripts, or provide access to other applications. These privileged accounts usually have access to sensitive critical information that resides in applications and databases for example Zapier integrated accounts. Passwords for these accounts are often embedded and stored in plain text files, a vulnerability that is copied across multiple channels and servers to provide an inherit fault for applications. This vulnerability is well know and is targeted by advance persistent threats (APT) .
Active Directory or Windows domain service account : Are a challenge to secure to say the least, password changes can be even more challenging as they require synchronization across multiple ecosystems and applications . This challenge often leads to a practice of rarely changing application account passwords to avoid directory sprawl which creates a single point of failure in a critical system such as Active Directory.
Service Accounts : are local or domain accounts that are used by an application or service to interact with the operating system. In some cases, these service accounts have administrative privileges on domains depending based on the requirements of the application they are used for.
Domain Administrative Accounts : Super admins who have privileged access across all workstations and servers within the organization domain and provide the most extensive access across the network. With complete control over all domain controllers and the ability to modify the membership of every administrative account within the domain, they are a constant threat to organizations and are widely targeted by hackers.
Privileged User Accounts : Are users that are granted administrative privileges to systems. Privileged User Accounts are one of the most common forms of accounts access granted on an enterprise domain, allowing users to have admin rights on, for example, their local desktops or across the systems they manage. Often these accounts have unique and complex passwords but most of the times are protected by passwords alone.
PAM Multi Factor Authentication
For companies running a PAM solution, the time has come to choose the correct platform to access that solution that will keep privileged accounts secure.
A Multi factor Authentication (MFA) solution is a must. As a recent Gartner research paper concluded: "At a minimum, CISOs should institute mandatory multifactor authentication (MFA) for all administrators."
Choosing a password-free high assurance solution does more than secure authentication systems. It also eliminates the cost associated with passwords such as help desk calls and password resets. Furthermore, going passwordless brings user experience (UX) to a new level, by streamlining the authentication process. No more storing and remembering credentials, and no more carrying around additional devices for verification.
Secret Double Octopus CyberArk Authentication Solution
Privileged access, refers to access to a system (on-premise or cloud) which is above the benchmark a regular user login too. Organizations have different tiers of systems according to the level of risk associated with breaching/misusing the system.
Privileged access accounts are users who have access to system critical resources, therefore, need to be protected and monitored.
PAM helps customers secure and control their privilege user accounts to ensure better security and governance, and also comply with some regulations.
Privileged identity management (PIM) and privileged access management (PAM) are often used interchangeably and mean the same thing – securing, controlling, managing and monitor privileged access to critical assets.
PAM solutions take privileged account credentials – i.e. the admin accounts – and put them inside a secure repository – a vault. Once inside the vault, system administrators need to go through the PAM system to access the credentials, at which point they are authenticated and their access is logged. When a credential is checked back in, it is reset to ensure administrators have to go through the PAM system next time they want to use a credential.
Generally speaking, PAM does not need AD DS. When deployed with AD, PAM's purpose is to re-establish control over a compromised Active Directory environment by maintaining an isolated, highly-secured environment for privileged account credentials.
PAM can be integrated with AD DS for domain account authentication and authorization.
PAM creates an isolated, highly secured and tightly controlled environment for storing privileged credentials and controlling access to them. It also ensures granular usage tracking for privileged accounts (i.e. admin accounts), which are typically shared accounts.
Privileged user sessions, protects targeted systems through enabling access without exposing sensitive credentials leveraging a secure jump server (secured administrative host), Monitor and record privileged sessions to meet audit requirements and stop suspicious privileged sessions at real-time.
Privileged Access Management
SECURE THE MODERN ENTERPRISE BY GRANTING BOTH INTERNAL AND OUTSOURCED IT SECURE, PRIVILEGED ACCESS
The #1 cause of today's data breaches is privileged access abuse. Thus, Privileged Access Management (PAM) has become vital, as it enables organizations to reduce the risk of security breaches by minimizing the attack surface. Centrify's Privileged Access Management solutions help customers consolidate identities, deliver cross-platform, least-privilege access and control shared accounts, while securing remote access and auditing all privileged sessions.
Stop the Breach in its Tracks
The modern enterprise is a blended on-premises and cloud infrastructure, including Infrastructure-as-a-Service environments, with an increasing reliance on outsourced IT.
This exposes a greater attack surface, increasing the risk of a data breach. Because the risk of compromised credentials is the single greatest threat to your infrastructure, a new approach to privileged access management (PAM) is required — an approach aligned with the realities of the modern enterprise.
LET US HELP YOU
Centrify has you covered when it comes to privileged access management. Centrify Zero Trust Privilege solutions help customers. With Centrify you can:
Consolidate and Manage Privileged Identities
Centrify privileged identity and access management (PIAM) functions allow properly verifying who requests privileged access. This can be achieved by leveraging enterprise directory identities, eliminating local accounts and decreasing the overall number of accounts and passwords, therefore reducing the attack surface.
Manage Privileged Accounts and Sessions
Discover privileged accounts on systems, devices and applications for subsequent management. The privileged accounts are protected by vaulting their credentials. Access to those accounts is then brokered for human users, services and applications. Centrify privileged access session management (PASM) functions establish sessions with possible credential injection, and full session recording. Passwords and other credentials for privileged accounts are actively managed, such as being changed at definable intervals or upon occurrence of specific events. Centrify Secrets Vault can also provide application-to-application password management (AAPM).
Elevate and Delegate Privilege
Specific privileges are granted on the managed system by Centrify Agents to logged in users. This includes host-based command control (filtering) and privilege elevation, the latter in the form of allowing particular commands to be run with a higher level of privileges. This fulfills essential functions of Privileged Elevation and Delegation Management (PEDM).
Secure Privileged Access to the Hybrid Enterprise
Privileged users are no longer entirely inside the perimeter, nor is your infrastructure. Consistently control access to hybrid infrastructure for both on-premises and remote users.
Reduce Complexity
Control access to infrastructure and privileges, enforce individual accountability where you can, share privileged accounts where you must — and audit across both.
Comprehensive Access Control Compliance
Leverage a single source for internal auditors to prove access controls are in place and working across individual and shared administrative accounts.
Minimize the Attack Surface
Built-in access approval workflows provide just enough privilege when needed for password checkout, privileged sessions and administrative roles.
Enable Intelligent, Automated, Real-Time Decisions
Combine risk-level with role-based access controls, user context and multi-factor authentication (MFA).
Enable Cost-Effective Compliance and Auditing
Reduce audit costs through combined access and activity reporting across both individual and shared accounts, on-premises and in the cloud – with full video capture of all privileged sessions.
Improve IT Productivity
Internal users continue to perform their job without disruption, and external (including third-party) users leverage secure remote privileged access.
Get the Access You Need
Centrally managed access assigned through roles provides IT users with fast, secure access to the resources you need to manage.
Easily Access Servers and Network Infrastructure
Secure access to specific servers and network devices without the hassle of establishing a VPN connection.
What is Privileged Access Management (PAM)?
Understanding privileged access management and how it benefits security
What is PAM?
Privileged Access Management (PAM) refers to systems that securely manage the accounts of users who have elevated permissions to critical, corporate resources. These may be human administrators, devices, applications, and other types of users.
Privileged user accounts are high value targets for cyber criminals. That's because they have elevated permissions in systems, allowing them to access highly confidential information and/or make administrative-level changes to mission critical applications and systems. In the last year, 44 percent of data breaches involved privileged identities. 1
Privileged Access Management is also sometimes referred to as Privileged Account Management or Privileged Session Management (PSM). Privileged session management is actually a component of a good PAM system.
Why is PAM important?
Privileged accounts exist everywhere. There are many types of privileged accounts and they can exist on-premises and in the cloud. They differ from other accounts in that they have elevated levels of permissions, such as the ability to change settings for large groups of users. Also, often multiple people may have access to a specific privileged account, at least on a temporary basis.
For example, the root account on a Linux machine is a form of privileged account. An account owner for Amazon Web Services (AWS) is another form of privileged account. A corporate account for the official company Twitter profile is yet another form.
Privileged accounts present a serious risk. Cyber criminals are more interested in stealing credentials for privileged accounts than any other type of account. Thus, they present a challenge for IT departments.
Traditionally, access to these accounts has not been well managed, despite the high risk of large damage if such accounts are compromised. Common issues include many people using the same account with no clear history or accountability, and static passwords that are never changed.
PAM solutions aim to address these risks.
How do privileged access management systems work?
A PAM administrator uses the PAM portal to define methods to access the privileged account across various applications and enterprise resources. The credentials of privileged accounts (such as their passwords) are stored in a special-purpose and highly secure password vault. The PAM administrator also uses the PAM portal to define the policies of who can assume access to these privileged accounts and under what conditions.
Privileged users log in through the PAM and request or immediately assume access to the privileged user account. This access is logged and remains temporary for the exclusive performance of specific tasks. To ensure security, the PAM user is usually asked to provide a business justification for using the account. Sometimes manager approval is required, as well. Often, the user isn't granted access to the actual passwords used to log into the applications but instead is provided access via the PAM. Additionally, the PAM ensures that passwords are frequently changed, often automatically, either at regular intervals or after each use.
The PAM administrator can monitor user activities through the PAM portal and even manage live sessions in real time, if needed. Modern PAMs also use machine learning to identify anomalies and use risk scoring to alert the PAM Administrator in real time of risky operations.
What are the benefits of a PAM?
Increased security is the obvious benefit of implementing a PAM system. However, it's not the only one. PAM helps:
Protect against cyber criminals Privileged users, such as administrators, face the same challenges as other users with regard to remembering multiple passwords—and have the same tendency to use the same password across multiple accounts. Yet, these users are also more likely to be the target of cyber criminals. A PAM system can reduce the need for administrators to remember many passwords and avoid privileged users creating local/direct system passwords. Session management and alerts helps the superadmin identify potential attacks in real time.
Protect against inside attacks Sadly, a significant number of attacks come from bad actors inside the organization. Or employees who have left but haven't been fully de-provisioned to prevent access after departure.
Greater productivity A PAM is a boon for privileged users. It allows them to login faster to the systems they need and relieves the cognitive burden of remembering many passwords. It also enables the superuser to easily manage privileged user access from one central location, rather than a slew of different systems and applications.
Ensure compliance Many regulations require granular and specific management of privileged user access and the ability to audit access. You can restrict access to sensitive systems, require additional approvals, or use multi-factor authentication for privileged accounts. The auditing tools in PAM systems record activities and enable you to provide a clear audit trail. PAM helps organizations comply with regulations like SOX, HIPAA, PCI DSS, GLBA, ISO 27002, ICS CERT, FDCC, FISMA.
How is PAM Different from Identity Access Management (IAM)?
Privileged access management is sometimes confused with Identity Access Management (IAM). IAM focuses on authenticating and authorizing all types of users for an organization, often including employees, vendors, contractors, partners, and even customers. IAM manages general access to applications and resources, including on-prem and cloud and usually integrates with directory systems such as Microsoft Active Directory.
PAM focuses on privileged users, administrators or those with elevated privileges in the organization. PAM systems are specifically designed to manage and secure the access of these users to critical resources.
Organizations need both tools if they are to protect against attacks.
IAM systems cover the larger attack surface of access from the many users across the organization's ecosystem. PAM focuses on privileged users—but PAM is important because while it covers a smaller attack surface, it's a high-value surface and requires an additional set of controls normally not relevant or even appropriate for regular users (such as session recording).
How can IAM improve PAM?
There are multiple benefits for integrating your PAM solution with your IAM solution. Many customers choose to do this integration because it reduces security risks, is required by auditors and compliance regulations, and it improves the user experience. IAM lets you:
Add Multi-Factor-Authentication (MFA) and Adaptive Authentication for your PAM access. This can help meet compliance requirements, such as PCI DSS Requirement 8.3. Many regulations such as PCI DSS require securing administrative access with tools like MFA.
Make sure that privileged access is terminated automatically upon the employee leaving the organization. Again, this is often a compliance requirement, such as for PCI DSS. Not all PAM tools ensure this and—too often—IT departments don't de-provision ex-employees quickly enough. When that employee has access to privileged accounts, it can spell disaster.
Ensure that administrators are productive on day one. By using your IAM with PAM, you can automatically provision administrators to the PAM and grant them appropriate access on their very first day.
Provide a single user experience. By using your IAM as the interface to the PAM, you improve the user experience for privileged users, since they access the PAM from the same place that they access other corporate resources.
In conclusion, PAM has a critical role to play in securing your organization's resources and data. The best identity management solutions involve a coordinated use of an IAM and a PAM system to ensure security and usability.
Privileged Access Management
Diminish the risk of insider threats and cyberattacks while providing audit and compliance requirements for your team.
What's the challenge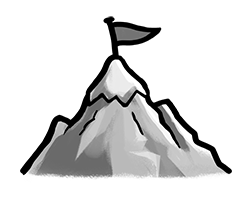 How we can help
What's in it for you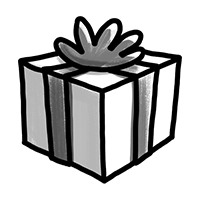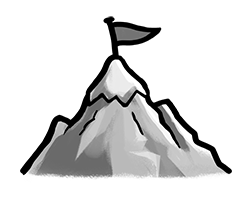 What's the challenge
Securing and managing access to privileged accounts is crucial to any organization's security strategy. Privileged access management solutions should provide, at a minimum: a secured vault for storing privileged data; a means of enforcing least-privilege principles by delegating actions using role-based access controls; and a method of monitoring and reporting actions for audit and compliance requirements.
Even though a wide variety of PAM providers currently exist, the majority of them were developed to meet the needs of large enterprises. The challenge arises when a small- to medium-sized business (SMB) tries to implement one of these solutions in their specific environment. More often than not, administrators find these systems difficult to implement, too complex for end users, and way above their already strained budgets. This leaves many IT admins without the tools needed to effectively protect their organization's privileged assets.
How we can help
Having worked with small businesses for the past 10 years, Devolutions is well-acquainted with the specific needs and daily operations of SMBs. We fully understand the challenges most IT professionals face: the need for affordable solutions; the limited resources for deploying and maintaining systems; and the need for tools end users will actually use. These challenges are precisely why we created Devolutions Password Server. It is an easy-to-implement, user-friendly, enterprise-grade PAM solution for small businesses.
Devolutions Password Server not only incorporates the latest features you would expect of a PAM provider, but it can also be tailored to meet your organization's specific needs with powerful companion tools, such as:
Devolutions Launcher , which allows for fast launching of remote sessions and remote access tools directly from the vault.
Devolutions Web Login, our simple-to-use web browser plugin, allows users to securely inject passwords into websites using credentials stored in their vaults.
Devolutions Command-Line Interface Tool, a command-line interface tool that allows users and applications to perform secured, vault-level commands.
Devolutions Authenticator, a two-factor authentication app that can be used to add an additional layer of security to your online accounts.
Combining Password Server with our full range of companion tools will equip your team with the resources it needs to secure all of its privileged accounts.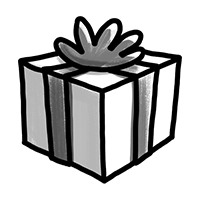 What's in it for you
You can ask any of our previous clients – when you do business with Devolutions, not only do you get an amazing product, you also get to partner with our amazing team of customer support staff, developers, and sales personnel. We value every single relationship, interaction, comment, and criticism from our customers – it's what keeps us motivated to do our job with excellence. Not only will we guide you through the implementation of your PAM strategy, but we firmly believe that IT departments should have the flexibility to achieve their security goals in a manner that fits both their needs and their budgets. We think you will find our solution easy to deploy and use, and that its reasonable cost will fit nicely into your budget.
Give us a call so that we can help you meet your organization's privileged access management needs and get that peace of mind you deserve.